Volunteer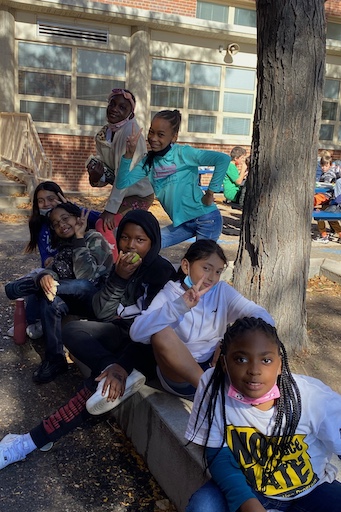 Volunteer Opportunities
There are many opportunities to get involved at Palmer. We will continue to follow DPS volunteer and safety guidelines as it pertains to COVID-19.
Classroom Support Volunteers
If you would like to volunteer to support in a classroom please complete a DPS background check through DPS volunteer services. We ask that you please contact the teacher to set up a time to volunteer as well as honor our 2 hour maximum limit per day of volunteering at this time.
Palmer Recess Volunteers
If you would like to sign up to be a recess supervisor, you must be approved through DPS volunteer services. Please call the office for details.
We welcome parents and members of our community to come and find a way to contribute time, knowledge and enthusiasm. Whether you are available on a regular basis or would like to work on one specific project, there are plenty of different ways to help Palmer throughout the school year.
We need volunteers for upcoming events! Email us at PalmerElementaryPTA@gmail.com if you're interested!
Volunteer opportunities include:
Reading is Fundamental book distribution
Work in Palmer's garden (ongoing)
Movie Nights
Dance-A-Thon
Fall Festival
Serve on one of the PTA committees
Be a Room Parent
Run an after-school enrichment activity like knitting, basketball, drawing
Donate some time or talent of your own
Join the Collaborative School Committee
CSC
The Collaborative School Committee (CSC) brings together families, staff and community members to create and implement a plan to promote high achievement within a school. This committee meets on a regular basis throughout the school year and is an opportunity for key stakeholders to have a voice in their school. We recommend that the CSC serves as the primary family involvement structure for schools, and that the other structures (such as Title I Family Engagement and ELA Parent Advisory Committees) function as subcommittees.
Colorado law requires all schools to have a CSC to increase the amount of accountability and family involvement in our schools. (To learn more about the law and guiding DPS Board of Education policies, see the "Relevant laws and policies" section below.)